Neil Nitin Mukesh, Monica Dogra jam in Ooty
Shreya Badola (DNA; September 9, 2012)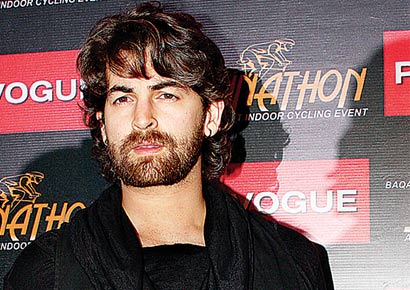 Singer, actor Monica Dogra of the electro-rock act Shaa'ir+Func and actor Neil Nitin Mukesh seem to be getting along very well right from the start of the shoot of David, their first Bollywood film together. The two share a prominent musical background and have been bonding a lot over it as they started shooting in Ooty last month.
"Neil would sing in between takes to pass the time… I found common ground with him," says Monica. "Once, I walked onto set a bit early, and heard him playing the piano. At that moment, he became someone different to me. I felt like I understood his sensitivity and his inner persona in this beautiful protected space of music where he was just pure expression," she adds. And while the two have been enjoying this musical connection, Neil even promised that he would attend the next Shaa'ir gig and stated that he is interested in producing as well.
However, there was more to Monica's delight when she learned that her fellow co-star is a brilliant photographer too. "He's so talented…so familiar with camera techniques. Actually he is a photographer himself!," exclaims Monica as he claims to have sharpened her photography skills as well, "I learned so much about the camera from him."
Directed by the critically acclaimed filmmaker Bejoy Nambiar (of Shaitan fame), David will be Monica's third Bollywood film, following Kiran Rao's directorial debut Dhobi Ghat and the unreleased film Fireflies. Apparently, Nambiar discovered Monica through her band and sought her out for a role in his new film. It was his consistent support of the independent arts besides his crafty directorial debut with Shaitan that made Monica eager to work with him as well. After David, Monica will be travelling across India to shoot for the second edition of Cannes Lions award winning show The Dewarists.