Esha and I share a lovely bond-Abhay Deol
Sneha Mahadevan (DNA; August 2, 2012)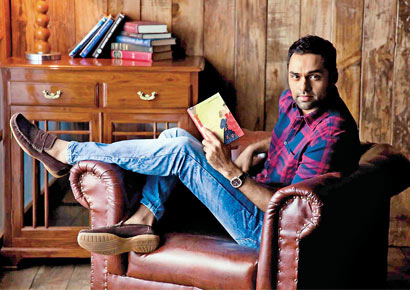 It is often said that family comes first and that holds true for B-Town as well. Most actors come from a film family and more often than not, are close to their siblings. Actor and cousins, Abhay Deol and Esha are one of the very close brother-sister duos Bollywood has. Abhay played the perfect brother to Esha, who recently tied the knot with industrialist Bharat Takhtani.
The actor was present throughout her wedding, standing by her side. Abhay was there for all the functions, even as his cousins, Bobby and Sunny were conspicuous by their absence. Not just that, his girlfriend Preeti Desai too was there taking on the role of family. A source close to them reveals, "Abhay and Esha have always been close. Even when she was getting married, one of the first people she wanted by her side throughout the wedding was Abhay. They are more like friends and he always takes care of her. They both are very fond of each other and since they live quite close by, also catch up when they have the time. It is quite endearing to see such a strong brother-sister bond in B-Town."
Talking about their equation, the actor had earlier said, "Esha and me are like any other brother-sister pair. We chat a lot on various things when we meet up. She is very sweet and since we are of the same age group, we are also quite close. We share a lovely bond. I will always wish her the very best in life," he'd said.Abhay had added that he was open to working with her in a film, if they're offered a role together.
"Of course, I get annoyed when people ask me stupid questions like if I would be open to doing a romantic role. Who would do that? I am open to working with her in a movie, if a good script comes along."