I work, I move on-Ajay Devgn
By Aakansha Naval Shetye (DNA; May 4, 2012)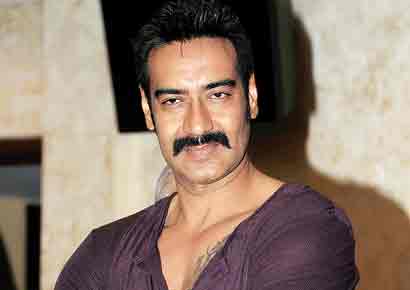 Ajay Devgn
DNA
Unlike several of his peers, there seems to be no summer break for actor Ajay Devgn, who has been working non-stop since early this year.
Currently shooting in Wai for Bol Bachchan, the film is expected to wrap up by today, but sources say that the family vacation may still have to wait as after his return to the city, Ajay will immediately get into a 30-day schedule for Son of Sardar.
"I haven't been able to spend as much time as I would want to with them, but then when it comes to family, no matter how much time you get, it's never enough. But yes, I do plan to take a few days off before I start the shoot of Himmatwala," says the actor.
As for his own directorial outing, Ajay says that the action film will only begin next year. "It's still in scripting stages and nothing is finalised. I have been so busy with my other films that this one's taken a backseat. So I think next year is when we will be able to work it out," he adds.
Will it be with wife, actor Kajol? "Let's see, the script will decide that. But I'm always keen to work with her." Despite both of them being in limelight, the couple has managed to maintain their privacy. "That's because I don't need to talk about my family to be heard and don't believe in using my private life as crutches to push my professional life. I personally find it amusing to see actors complain about the invasion in their privacy when they are the ones opening windows for it in the first place," smiles Ajay.
Gearing up for his upcoming films at present, Ajay is unfazed by the debacle of his recent release, Tezz. "It's upsetting when a film fails to do as well as you expected, as there's so much hard work that everyone puts into it, but one can't lose sleep over it. Hit or flop, I don't brood over my films. I work, I move on!" shares the actor.
What about awards? "They were aspirational at one point when I had just started my career, but over the years I have realised that they just don't matter. I don't depend on awards to know how good or bad an actor I am. I do the films I like, and the audience enjoys. The real award comes from your audience being entertained," adds Ajay, insisting that he doesn't let himself succumb to any pressures, including that of being a part of the 100-crore club already.
"I am not driven by numbers, never have been. So, whether it's competition or stardom, it's never overtaken my motive of being here, that's to act and entertain," says Ajay.