Chitrangda Singh agrees to be sexy, but not lewd
By Aaksnaha Naval-Shetye (DNA; April 20, 2012)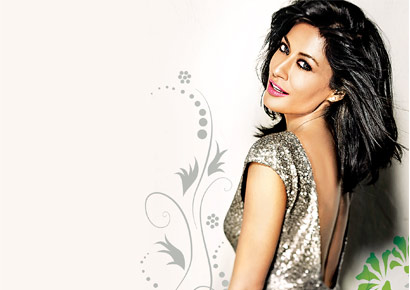 Chitrangda Singh
Actress Chitrangda Singh who is constantly shuttling between home in Delhi and work in Mumbai admits that it does get hectic travelling to and fro, but says that as of now she has no intentions of shifting base here permanently.
Never mind that her increasing number of films are likely to keep her here than in her hometown.
"I think I'm pretty sorted on that front, so balancing the two is not an issue at all," she says.
Having just wrapped up Sudhir Mishra's film with Arjun Rampal that tackles the issue of sexual harassment, the actor reveals that she feels fortunate to have never faced it personally.
"I had heard horrid stories about it especially in this industry. But now I feel that it's a perception. Here at least people have a choice, but I think sexual harassment is just as prevalent in other industries. It's not industry-specific and can happen on any level where someone in power is involved, be it a village or town," she says.
Shooting for it was an eye-opener of sorts, feels Chitrangda even though she insists that the film's essentially a love story with the issue as a backdrop.
Point out that she is yet to do a full-fledged romantic film and she agrees.
"Yes, I'm still waiting to do a full-on romantic film, but it's more interesting doing stories that people can relate to," quips Chitrangda, adding, "Not that I have anything against full on entertainment kind of film, but I think I'm automatically drawn to films that have some substance or suit me better."
As for working with Mishra again, is it any different now from working on her first film Hazaron Khwaishein Aisi together?
"I understand acting better, though as an actor he still pushes us all just as hard. But I do have some say now, because back then I was an absolute novice," reveals the actor.
Having done her first item number in Joker, the actor apparently has been getting many offers for such songs. "Yes, but I'm going to be really choosey about doing such special numbers, so I am considering a few offers but haven't signed on anything yet. My concern is that they have to be aesthetically done, so they can be sexy, but not lewd or vulgar," she says.
Interestingly, Chitrangda, who has always been compared to yesteryear actress Smita Patil, now seems to have a look-alike in South actor Nidhi Subbaiah, who will soon be seen making her Bollywood debut.
Ask Chitrangda about it and she says, "I have not seen her yet, but I would definitely like to see her."