Meet Shahid Kapoor Version 2.0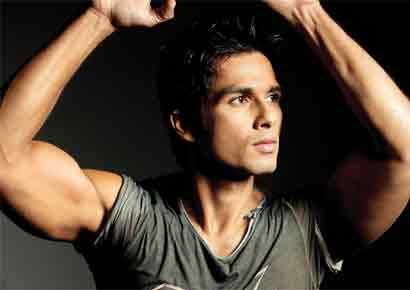 Shahid Kapoor
Dabboo Ratnani | DNA
By Aakansha Naval-Shetye (DNA; March 26, 2012)
First came reports of actor Shahid Kapoor's wild partying ways in Goa, even as rumours of a link-up with actor Shraddha Kapoor abound back home.
These were soon followed up with talks of the actor dating Bolly newbie Nargis Fakhri and there was also buzz that the two had been spending days together at the actor's bachelor pad.
Though there've been no confirmations of the actor being in a serious relationship with either, these recent escapades of the actor have set tongues wagging in B-Town about his footloose and fancy-free ways.
According to sources, Shahid's wild partying and flirty ways have come as a shocker to many in the industry, who feel that it's out of character for him to seem so casual about his relationship status and are wondering what's prompting the actor to change his serious image.
Those close to Shahid, however, reveal that these are not an attempt at an image make-over at all. In fact, they insist that though the actor has never been a flirt, he's always had a fun side to him that got masked under the shadow of his professional image. However, what they don't deny is that the actor is indeed celebrating and enjoying his single status to the hilt like never before.
"Going by his past, he's never known to be casual about his relationships. In fact, there's been this perception about Shahid being heartbroken post his break-up with PC (actor Priyanka Chopra), with whom he was apparently involved with for a while, so to suddenly see him in this Casanova avatar is surprising to say the least," says an industry insider.
However, a source close to the star reveals that Shahid has never been in a really serious relationship for a long time now, so there's no question of being heart-broken. "He's young, and single. He may be dating, but he's not in a committed relationship yet. So why not enjoy the single status, while it lasts," the source adds.
There's also a fraction of his professional associates who reveal that part of Shahid's serious image comes from his no-nonsense kind of attitude on the sets.
"Anyone who's worked with Shahid would vouch that he's a super-fun guy off sets and in between shoots, but it's really hard to distract him when he's working. In fact, people who don't know him well enough would ask him to loosen up and not be so serious. We've seen him work real hard too, so guess he's just chilling before plunging back into work. Also this time around, he's not busy being the perfect boyfriend, so is probably making the most of his singledom," says the insider.